The A.R.T.E C.A. association was formed in 2007 by the will of Alberobello's Municipality, together with some active citizens, with the purpose to organise the Historical Re-enactment of Alberobello's Liberation. Thus continuing the project started by the same Municipality in 2005.
Arteca is configured as an integrated and ethical network of local people, that aims to preserve, respect and promote values, old traditions and solidarity through social cultural events.
Events include numerous activities to maintain, preserve and promote historical sites and their resources, including local traditional art and didactical programs which enhances the regional territory.
Arteca's main objective is to be an instrument for continuous research and a sharing tool to bring awareness and sensibility of local cultural resources often forgotten.
We are active in several areas such as history and cultural traditions, peasant and dry stone culture, traditional arts and crafts.
We carry out lots of activities: from studies, researches and information gathering, to promotion and organisation of the Historical Re-enactment of Alberobello's Liberation. We coordinate actions to recover and validate memories and historical-cultural traditions. We offer training courses to the youngsters, for their professional growth, for their cultural elevation and for their education. We offer courses also for adults and to eliminate social hardships.
Also we are active in the tourism field, with our "Museo Vivente del Trullo" (Trullo Living Museum) and our historical dinner "A Tavola con la Storia" (At table with history).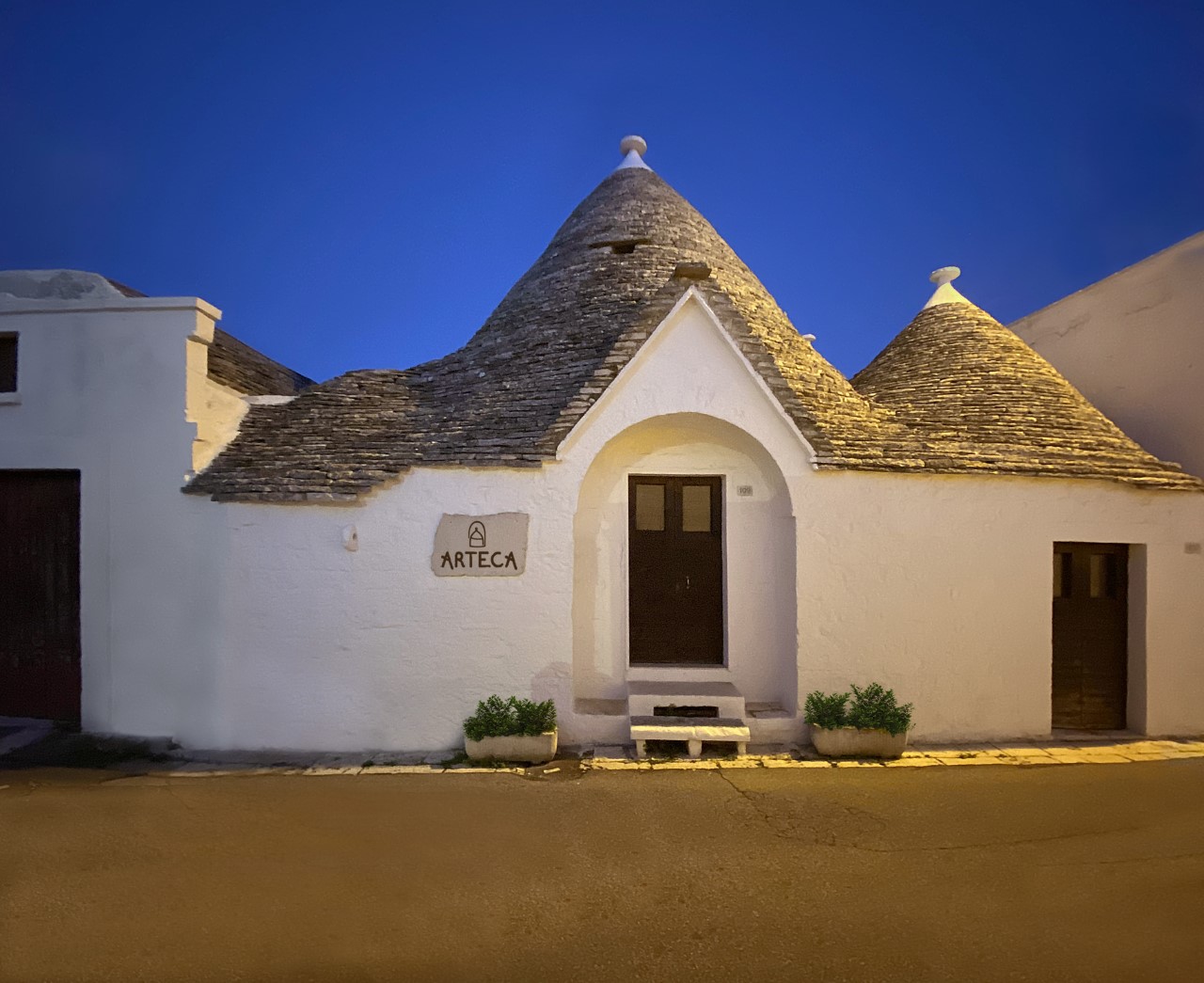 We are located in Alberobello, a city in the heart of Valle d'Itria, well known as the capital of Trullo houses. Alberobello's old town is full of these particular buildings: dry stone houses coated with quicklime and with a conic roof. This makes Alberobello unique in the world, giving it a fairy-like look.
Precisely because of the presence of Trullo houses, Alberobello became National Monument and in 1996 entered the list of UNESCO heritage sites. There are 5 monuments that have been recognised from UNESCO: Pezzolla house, Trullo Sovrano, D'Amore house, Rione Aia Piccola district and Rione Monti district with the Trullo church.